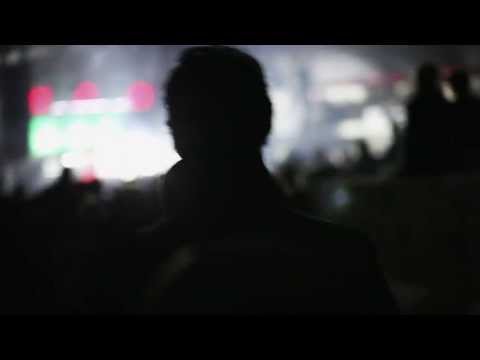 'My Silken Tooth is taken from the debut album 'Marcus Teague' by Single Twin and the video is directed by the damn fine Melbourne-based photographer Leah Robertson. Leah's coverage of music festivals has pretty much set the tone for what you now see every year coming back from Meredith etc. It is with that eye that crowds are recorded in contrast to a solitary figure of Single Twin, standing in darkness lit only by a flickering strobe.
There is a beautiful calmness to 'My Silken Tooth' and Leah has done well to play with the light falling around people to add further depth to the single. The shock of daylight is harder to reconcile but perhaps it reflects another dimension in the mind of his thoughts. Either way it's a great track and worth revisiting on his bandcamp. There are two Single Twin records, which can be downloaded for free here.
The video for 'My Silken Tooth' will also be on display at the National Gallery of Victoria as part of the exhibition Wired for Melbourne Sound running Sep 28 – Oct 27, 2013.