This round features a very special group of Australian artists that contribute to our fine musical landscape via a visual medium. A sprinkle of directors who have made videos from many of Australia's most successful byproducts including Midnight Juggernauts, The Jungle Giants, Boy and Bear, Otouto, Alpine and the amicable Boomgates among many. These directors often go unnamed but are critical in the promotion and elevation of the artists you love. So we thought we'd let them tell you about some videos and tracks that they've been diggin' on for this month's C̶o̶l̶l̶e̶c̶t̶i̶v̶e̶ Director's PEG.
________________________________________________
Krozm
Directors Christopher Hill and Lachlan Dickie aka 'Chris & Lachlan' aka 'Krozm' have been directing music videos since 2006 for bands including, Cut Copy, Architecture In Helsinki, Midnight Juggernauts, Miami Horror, Jet and Sarah Blasko. They have been directing commercials since 2011 and in 2012 won a Cannes Young Directors Award.
PEG:
Owl Eyes – 'Closure'
Director: Jackson Dickie
The video for Owl Eyes 'Closure' probably represents a conceptual minimalism realised to a standard rarely seen in the Australian music video world. Not only does it look good, thanks to cinematographer Germain Mcmicking, but it also has a strange emotional weight and a simple, concise concept that actually pays off at the end. There's also an instinctual attraction to the elegant yet ridiculous extremes in facial and body contortion… something we can personally relate to.
Midnight Juggernauts – 'Ballad Of The War Machine'
Director: Vincent Vendetta
We're always a fan of a strong concept and the balance between subtlety, detail, extremism and the ridiculous. Speaking of which this low-fi video directed by our friend Vincent of the Midnight Juggernauts another recent favourite. The shots of the Juggernauts in uniform dancing in Russia and on various military hardware could perhaps qualify as genius.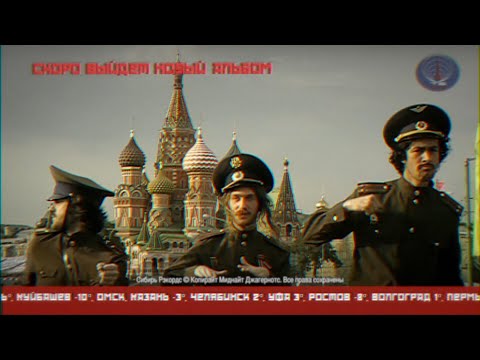 ________________________________________________
Anthony Salsone
Anthony Salsone is a freelance video director and producer from Brisbane, Australia. He has worked with artists such as The Jungle Giants, The Medics, Dune Rats, Holy Holy, and more. Anthony is currently aspiring to learn a second language and find a real job. Let's hope he never succeeds on the latter cause we need him making cool videos instead, eh.
PEG:
The Trouble With Templeton – 'You Are New'
For me, one of the most satisfying parts of listening to music is hearing an artist mature from one release to the next. Case in point, The Trouble With Templeton. TTWT's new record Rookie sees front man Tom Calder navigate away from the singer-songwriter sound and into a much more dynamic and honed ensemble.
Their recent single, 'You Are New' waltzes from beginning to end, adding and subtracting well-crafted layers that, together, create an effortless drive. Its purposeful simplicity tells us that this group has nothing to prove—comfortable and secure enough to favour melodic song writing over delay-soaked guitar hooks.
The production is equally enjoyable. Here again, Matt Redlich shows us why he is working with some of Australia's most talented artists. Throughout the album, Redlich pulls some of the warmest and sexiest drum tones I have heard in a long time.
TTWT is one of those bands that very obviously put a lot of thought into each of their clips. For this reason, you can consistently rely on them to produce something worth watching. This track's video sees the band continue their fruitful creative partnership with director Josh Calder (Tom's brother). Here, Josh does exactly what he needs to, matching the clip to the track's mood and pacing. Combine this with the on-screen charisma of his brother Tom, and we arrive at a very enjoyable music video.
________________________________________________
Gus Kemp
Gus has been in the desert for 9 weeks shooting a cultural/ adventure documentary & listened to almost no music in that time. Just big big spaces, freezing nights and lots of stars; strange coloured dirt and sand, sometimes some dingoes howling. But mostly, always a fire; and a place to come back to. It rained a lot too and the atmosphere was super electric. Back in the city, he has a hearth, a studio, and great collaborators.
He was in Mauritius earlier in the year shooting a drama in a cyclone. Now he's working on a screenplay for a film in the desert. Not something that arose from any recent experiences there, but something very strange that happened there, in the past. He only likes being behind the camera when there's a story unfolding in front of him.
"There's nothing more interesting in the world than a good yarn. The stranger the better."
Montero – 'Adriana'
I actually like this song a lot because of the video. It's got rocks and wool and mime. Hardness. Softness. Horns. Maybe it reminds me a little of The Olivia Tremor Control. Not in a direct way, but more in a way of how I may have loved them once because of where they took me – strange places, other worlds, though not uninhabited.
________________________________________________
Paul Andrew Rhodes
Paul Andrew Rhodes (aka par) is a music video animator/director from the 'swing-seat' of Sydney's west (we're so politically aware). He started Negative Films, and has made videos for Audego and Boy and Bear amongst others.
PEG:
Jasper – 'Dr No (ft Simo Soo)'
Jasper has been making music in Sydney's inner west for ages. Previously working under tonnes of pseudonyms and with various bands, he's now releasing new work as Jasper Clifford Smith. I was hooked instantly when he dropped 'Dr No' – a collab track with Simo Soo. The Tipping Dollars EP is available at his Bandcamp page.
________________________________________________
Luci Schroder
Luci Schroder is a film director currently based in Melbourne, Australia, with a background in Fine Arts. Schroder received much interest after making music video clips for Australian artists Donny Benét & Alpine. Schroder garnered several award nominations and a commissioning by British photographer, Nick Knight of SHOWstudio, for a film on fashion fetish. Schroder's last music video took place in Paris with the French band Juveniles.
PEG:
The Night Terrors – 'Lazers For Eyes'
'Lazers For Eyes' is no slow-wave, sleep inducing fair. It sounds and feels like a futuristic nightmare. It would be a pleasure to create a world for such a nightmare; grandiose and sprawling.
When I saw The Night Terrors play, they were supporting Italian band, Goblin at the Melbourne Town Hall (the one with the gargantuan organ).
Goblin is perhaps most acclaimed for creating the soundtrack to classic Dario Agento's 70's horror films, films like Tenebrae, Deep Red, Suspiria, Phenomena – which I must admit was the reason for me being there. But after the show, I couldn't stop thinking about The Night Terrors, and stories that would make justice to this big ass sound. Not to mention the theremin magic performed by Miles Brown.
Definitely a big fan.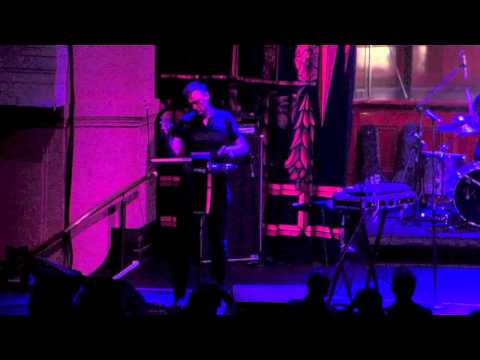 ________________________________________________
Mia Mala McDonald
Mia is a photographer, whose work has appeared in the The New York Times, Frankie and Golden Plains among others.
Her first time as cinematographer was working with director Emma Freeman on the video for 'Gallows' for 'freak folk' duo CocoRosie. Since then, she's shot clips for Boomgates, Darren Hanlon and most recently worked on the SKYWHALE project for artist Patricia Piccinini.
Her excellent video for Dick Diver's 'Calendar Days' was her first outing as director and cinematographer. Impressive.
PEG:
Beaches – 'Send Them Away'
It's so hard to nail the vibe in a clip that suits the band. Ben Monitor recently got it so right with his animated video for Beaches. It's a beautiful layering of muted colour and light hearted images of puppies, a special Beaches pinball machine, big adventures, mini adventures and a true celebration of amazing hair.
The video takes you back to childhood as it is reminiscent of cartoons on Saturday morning. It's textural, combining hundreds of Ben Monitor's illustrations. Al from Beaches mentioned that "Ben had many friends help him get it finished" – perhaps this is why the video is so warm and and so full of beautiful imagery.
Ben Monitor is a illustrator/artist and it is so exciting seeing his work as moving images. I look forward to seeing what he comes up with next.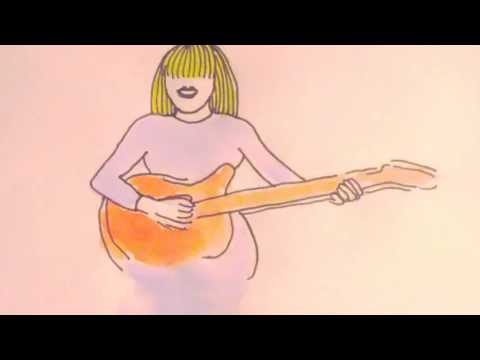 ________________________________________________
Check out previous editions of Collective Peg HERE.