Kitchen's Floor is the sometimes-solo-sometimes-not project from Brisbane's Matt Kennedy, who makes rough and ready garage tracks with depressing titles and surprising melodies. The latest one of these is 'Bitter Defeat'.
The first thing you notice about this track is how gentle it is. There's a soft jangle of tambourine, hazy keyboards, and simple acoustic guitar. Even Kennedy's vocals are markedly less harsh under a heap of echoing effects. In Kitchen's Floor's previous LP, Look Forward To Nothing, there was (almost) always that thick layer of noise, heavy with loud and ugly guitar sounds to distract from the emotional centre of the song.
Here, there's nothing but hopelessness, a bleak melancholy that never lets up for the entire 3 minutes of the track. But it's also really great. This track makes you feel 'something' and that alone, is addictive. You want to listen to in on repeat while looking out at the ugly Brisbane skyline in your shitty share house that smells like cat piss. Or maybe that's just me.
Get the track on a 7" with B-side Downed through Bandcamp.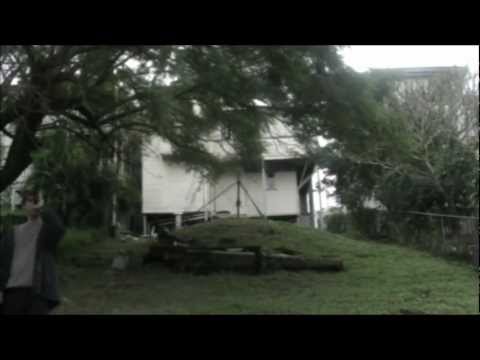 _____
Kitchen's Floor – 'Bitter Defeat'