Sex, drugs and pop-n-roll is what Brisbane (via Sunshine Coast) four piece Pop Cult have on offer in their clip for their track, 'Gotta Keep Lovin'. Set in a fucked up house at a party that I will never be cool enough to be invited to, the boys pull an all-nighter of debauchery and hedonistic band shenanigans that make me want to click my tongue with motherly 'boys will be boys' condescension. 
Their sound bounces between fellow Brisbaneers Morning Harvey and Sydney Oasis revivalists Green Buzzard. It's a solid pop track, replete with a Dandy Warhols sing-a-long chorus of "ahahahahhhhhs" and a 'summer beers with the lads' vibe.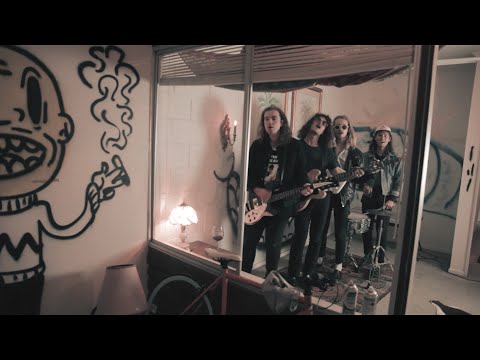 Whoever gave the OK for their house to be used for what was originally pitched as a "small gatho" of mates – is going to be really, really pissed. Worth it.
Catch Pop Cult supporting the Cherry Dolls in Melbourne or ridin' solo at Oxford Arts in Sydney.