Illustrations by Lucy Roleff
Sebastian Field is probably best known as the golden-throated front man for Canberra-based quartet, Cracked Actor. However he is also a member of gentle folksters, Burrows and more recently has focused on his solo project, the fruits of which will appear on his debut album, Picture Stone, later this year.
I first became aware of Sebastian's work via Cracked Actor's jaw-dropping full-length debut, Iconoclast, a work of majestic beauty underpinned by his distinctive falsetto. The band's penchant for writing intelligent pop songs with an experimental flair carried through to the two EP's which followed it; Upstructures, and the stripped-back Duo, both of which were released last year.
On the strength of his work in both bands, Sebastian's solo outing is shaping up to be a cracker, and certainly one we'll be keeping a close eye on.
For his contribution to our Virtual Mixtape series Sebastian has selected the incomparable Squarepusher, with an essay titled 'Squarepusher's Fantastic Obsession with Science Fiction'. Over to you Sebastian…
Being a human (a human being) who's been on the planet for *some* time now, my capabilities to achieve enthusiasm and excitement have deteriorated from the levels that I once used to be able to engage in. It's a real shame. Things repeat themselves. Disappointments occur. Realities set in. It's hard to maintain the same heights of vigorous elation that one used to feel. How bleak – but also really interesting and by proxy very exciting and enlivening to observe personally, lolz.
I can remember days when I would get so overwhelmed with anticipation for new Squarepusher music. In particular 2008's Just A Souvenir. In the months leading up to its release, I was a bottle of bubbly, about to blow (blue tick of verification). I got it while interstate with some friends, detached from them for some time to enjoy the first listen. It was a few hours, I played it back to front a couple of times over directly into my brain through my headphones. I was so happy.
Anyway, for some reason I've felt it necessary to prelude this article with that introductory blurb because I think maybe it's just nice to reminisce, isn't it – aside from the present, all you have are your memories (which is a nice gift, really, that the experience of consciousness gives to you). Also, in being a bit self indulgent here, I feel I've given myself the opportunity to link to a track that has no real attachment to the overall subject, apart from being a track by Squarepusher.
Squarepusher – 'Tommib' (Go Plastic)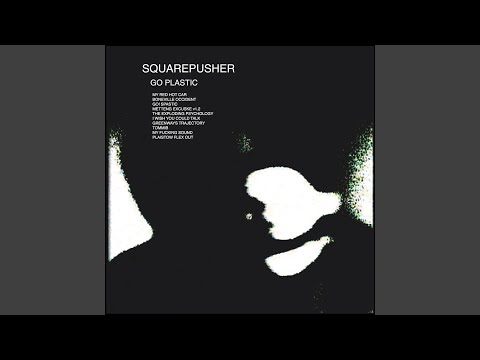 A Band From Another Planet
For a while now, Squarepusher (Tom Jenkinson) has had an ever present obsession with concepts of science fiction, permeating them through his releases blatantly. It's all the way through his releases from 2001's schizophrenic Go Plastic to 2015's nightmarish (and unfortunately underwhelming) Damogen Furies. The most obvious of his indulgences hitherto is perhaps the coming-to-fruition of his imagined science fiction future band, initially imagined on the aforementioned Just A Souvenir (JAS) and created in real life on his follow up release, Shobaleader One – d'Demonstrator.
In conversation on JAS, Jenkinson describes that the premise of the album originated from a daydream in which he was visited by a band performing in front of a large, glowing coathanger. The band played abstract math rock/jazz fusion/classical inspired compositions as surreal occurrences took place, such as parts of the drummers kit rapidly switching places with itself and the guitarist harnessing the ability to accelerate and decelerate time. As mentioned before, clearly an indulgence, Jenkinson tries his darnedest to replicate the experience of his daydream on JAS. It's a lot of fun, you should listen to it if you'd like to. Anyhow, not satisfied with his efforts on JAS, he felt it necessary to have one more stab at directly replicating his vision by putting together Shobaleader One, the real life band from another planet.
Unfortunately, the (as of now) only recording put out by the band is pretty plain and underwhelming. Sorely missing the palette of Jenkinson's solo studio abstractions, Shobaleader One – d'Demonstrator comes off as emotionless, two dimensional and really, really cold. That might be the point, even, being an alien band from another planet but the experience of sitting through the album is not very pleasant. The first track is brilliant, though, haha. I love it!
Squarepusher – 'Plug Me In' (Shobaleader One: d'Demonstrator'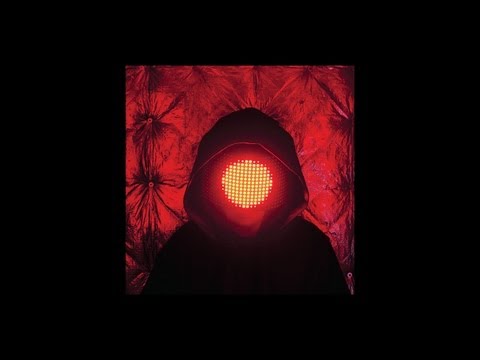 Sidenote: There are a few recent videos of the band playing old Squarepusher tunes live and they go fucking off. Here's one for you to hopefully enjoy..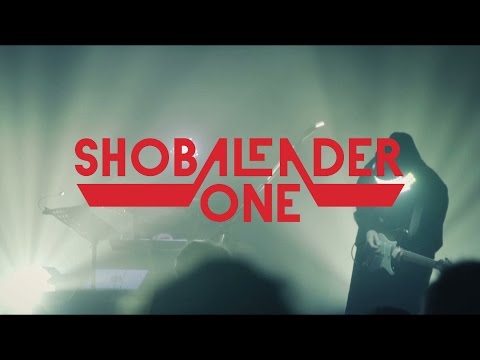 Ones and Zeroes
There's this one interview of Squarepusher's where he speaks about his experience, of firstly purchasing, and subsequently becoming accustomed to, his first (or a new) drum machine. He enthusiastically recalls applying granular synthesis to his drum hits, breaking them apart/exploding them to bits, along with descriptions of his views on bass being more kaleidoscopic than it's traditionally viewed as, along with other ruminations. The interview takes place as he's on tour for Go Plastic, Tom's initial total foray into music as science fiction, imo, discarding his organic roots wholeheartedly, engulfing the listener entirely in the midst of his love affair with calculated, brutal electronic music.
The interview comes off as charming (because he is, goddamit), but it serves as quite a juxtaposition to Tom's pretentious view of his own music, illustrated in a short essay called 'Collaborating With Machines' that he penned closely after 2004's Ultravisitor, his next LP after Go Plastic (I always recognised 2002's Do You Know Squarepusher as an EP).
He spews utter nonsense about the machines' influence over him and his music. So good, what a twit, I love it so much (read it here) Anyhow, as he's been indulging himself along these lines for 16 years now, I feel that he achieved the height of human/machine symbiosis on 2012's Ufabulum with the closing track 'Ecstatic Shock' (I'm jumping by about here a bit, but who gives a shit). It's probably in my list of fav pieces of music over the past five years or so, so fucking good. The production and structure are both so abstract, I love it.
Squarepusher – Ecstatic Shock (Enstrobia)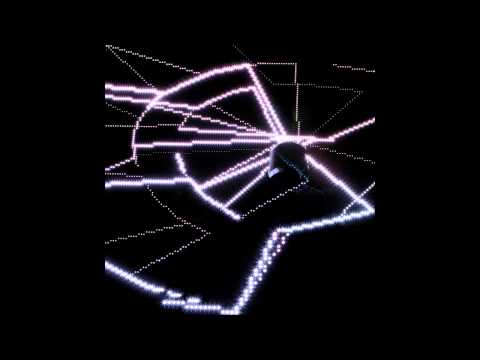 It Was Probably Inevitable, A Real Life Robot Band
Despite not liking the release very much at all, I've kind of left myself with no place to go other than to refer to it here – though the existence of such a thing truly is nourishingly absurd.
Music for Robots is a collaboration between Jenkinson and The Z-Machines, a robot rock band developed by a university professor and a mechanical designer as "the future of live music", funded by Molson Coors Japan to opportunistically promote a drink called Zima. Very funny, right? I don't feel overly qualified to describe how the band works, and this video doesn't really help that, but here's a behind the scenes offering.
Anyways, the record stinks, it's a touch unpalatable and just plain boring, really. I do not recommend it. Squarepusher is quoted as using the collaboration as an opportunity to oppose the notion that only humans can create emotionally evocative music but, yes, no, I do not think you succeeded this time, mate. The only real evocation I care to put to this article is the dystopian future this record elicits if we are to consider this as music capable of inducing emotion. One fun image conjured is an imagined future where a little robot child sits on the edge of its cast iron bunk, posters of The Z-Machines on the wall above, a FireWire cable stuck into its forehead directly implanting the experience of excitement of listening to such detritus.
Here's the last track, probably the best on the record.
Squarepusher x Z-Machines – You Endless (Music for Robots)
Anyhow, I'm not sure how much more I can rabbit on about this all, so I'll choose to end it now. And I've probably reached a good enough end point, really, given the foreword bypassed lamentation I began with. Thanks for checking out my Virtual Mixtape, I hope you've enjoyed it.
–
Sebastian Field – Facebook / Twitter / Cracked Actor