2014 has been another great year for Australian music, cementing the perception both here and abroad that there's something very special going on down under. Courtney Barnett continued her project of total world domination, touring the globe, selling out show after show back home and putting out a lovely little mixer on her label, Milk Records.
We heard stunning new albums from Total Control and Blank Realm, which were utterly deserving of the international acclaim. Cut Copy gave the Melbourne dance scene a critical shot in the arm, bringing some terrific acts together on the Oceans Apart compilation. The managers behind Pond and Tame Impala launched their own imprint, Spinning Top Records, bringing the charming Peter Bibby into our lives, with his drunken burble and shifty grin. Sydney label Plastic World expanded its catalogue of stylish retro club music, curating EPs from the likes of Retiree, Savoir and GL. The local hip hop scene did what had hitherto seemed impossible and produced a number of very promising MCs and producers. And, in one of the biggest surprises of my year, old mate Chet Faker put out a track that didn't make me feel nauseous (though it did sound quite a lot like James Murphy).
Faced with such an embarrassment of riches, we figured it would be unfair – not to mention too difficult – to fashion a definitive list of the year's best releases. Instead, our contributors have come up with their personal top three moments of the year in Australian music. If you're a real stickler for lists you can always check out our newest Spotify playlist, featuring 100 of our favourite tracks from 2014.
Read the team's contributions below.
---
  ANNIE
1. Tkay Maidza
I gotta say, when I heard the first couple of tracks from this Adelaide-via- Zimbabwe rapper, I didn't get it at all. The harsh EDM production from Badcop was about as soothing as a set of autotuned power tools, and the hook on 'Brontosaurus' seemed like the spiritual manifestation of Chris Lilley's horrible hip hop parody 'Slap My Elbow'. But then came the irrepressible pop of 'Uh Huh', with its jittering cowbell and cheering crowds; the ice cold video game fantasy of 'Finish Them', produced by none other than Bok Bok, the head of UK tastemakers Night Slugs; and the gentle kalimba tones and crisp vocals of 'Switch Lanes'. Tkay Maidza made it clear to everyone – even a white, pseudo-intellectual music writer from the eastern seaboard – that she had arrived.
2. Spookyland – 'The Silly Fucking Thing'
Sydneysider Marcus Gordon (aka Spookyland) is a free-verse poet, styling himself in the image of the Rimbaud-toting Romantics of 60s and early 70s New York. A gaunt kid, he's usually pictured with black face paint melting over his cheekbones – trading in a kind of open-hearted vulnerability that 'the Silly Fucking Thing', his biggest single to date, hits right on the head. Sawing guitars mirror his sandpaper vocals as the track swells, Gordon shrieking lyrics about heartbreak and sorcery. With this song, he transcends that old model of the freewheeling troubadour for something far more urgent.
 3. Double J
This January, Australia was treated to the rather unedifying spectacle of artists down on their commercial luck blaming the public broadcaster for their popular decline. Musicians, journos and listeners alike stepped into the fray, dragging triple j through the dirt in what's become something of a ritual for young Aussies as they emerge, bleary eyed, from the tumult of youth into the cold light of their late 20s. In April triple j went and undercut all this chatter about taste and mandates – and how the hell to meet the subjective standards of kids tuning in from across the 7 million square kilometres of this great southern land – with the relaunch of Dig Music as Double J.
The new station's been a boon for all those over-25s who'd rather listen to Luluc than Lunatics on Pogosticks, or Aphex Twin rather than Diplo. The J Files have been re-opened and guest hosts like Iggy Pop and Paul Kelly brought onboard to provide programming as eye-opening as Saturday night Rage once was for those of us who can remember a time when television was relevant. Double J has also proved to be a great outlet for Unearthed acts who aren't so well suited to its sister station, throwing its weight behind artists like Setec and Blank Realm. It seems the powers that be aren't committing to the future funding of the js, despite the invaluable support they give to the industry. But here's hoping Double J will be with us for some time to come, pacifying the 25-35 demographic and sparing us the interminable furore over who triple j really belongs to.
---
 BEC
1. Misty Nights 
From getting pretty naked, to disco debauchery at Boney, to the closing set of Meredith (where they ended with
this
) Misty Nights made dancing way more fun this year.
Everyone dressed in all white, with 'Spike Punch' stripping into a revealing leopard lycra onesie. Entertainment.
 3. Black Vanilla
I got real low in the rain at
Camp A Low Hum
to
Black Vanilla
. I had never heard of them and it was quite the introduction. They are one of those bands you don't quite understand until you see them live. I saw them win over everyone in the room at The Workers Club mid year, and can't wait to see them again at Golden Plains in 2015.
---
 ROBBIE
I spend most of my time on WTH podcasting on our Soundcloud account, but at home I'm a guitar junkie and with that I have to say I'm pleased with the follow up full length releases from those stoned ratbags DZ Deathrays and Dune Rats, as well as the more introspective Some Songs by Fergus Miller, a.k.a Bored Nothing (RIP). I have no way of predicting how far these artists will go in 2015, but I do hope with all my heart to see one of them sitting on a judging panel for the Voice or the X-Factor, coz that's when you know you've made it.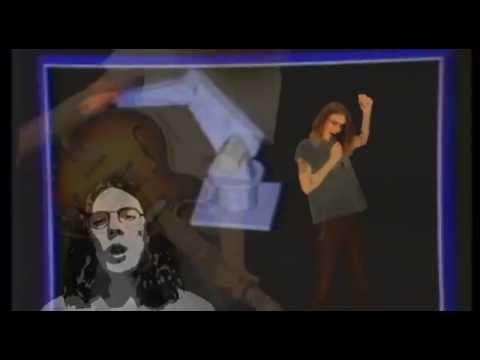 ---
 MADELEINE
1. Shedstock 2K14
I like camping about as much as I like dudes who correct your pronunciation of 'gif', but Shedstock, a boutique festival run by Brisbane musician and sound engineer Donnie Miller, held in the fucked-up pretty surrounds of country northern New South Wales, was probably the most fun thing I did this year – even if I can't remember a whole bunch of it (though I did take photos). It was messy and loud and full of people who love DIY music and drinking during the day, and will hopefully be running for plenty more dickhead-free years to come.
2. The Ocean Party – Soft Focus
The Ocean Party write and release a lot of songs, which could lessen the impact of this full-length release if every song wasn't so great. I can't think of a band in recent memory that's so consistently enjoyable. On top of the appealing, low-key, easy to listen to jangle pop that these guys deliver in spades, this album has some real melancholy – and some sneakily catchy hits. I could listen to it all day long.
3. Total Control – 'Flesh War'
Obviously every song on Typical System rules, but this track is, for me, the best Australian song released in the last year, maybe the last ten. It's hypnotic and engaging from the very first second, with an underlying malice offset by the smoothness of the vocal. I get so many different feelings from this song, but it's never 100 per cent clear where they're coming from. Well, I'm sure you've heard it, so you know – a total winner.
*Honourable mention – Igloo Australia. Azealia Banks may be problematic but it's always fun to see Iggy get told, and it's been so great to see some more conversation around appropriation in Hip Hop in the recent months.
---
MELISSA
1. Yon Yonson – It's Natural 
Whenever I listen to Yon Yonson, I imagine three guys from Sydney sledding across Siberia on a frozen lake – which could have something to do with this. Everything plucked from this record justifies everything I dig YY for, which to my mind thematically exists somewhere between a tropical dance club and a self-help book. In the last three years, they've put out no less than three diverse albums – and all to humble airplay and minimal brags in the press. I also enjoyed this album since it kind of sounded like the third record I wished Jonathan Boulet made before he took to skate-core.
2. Evelyn Morris' 'Noise in Our Heads'
In June, the release of Jimmy Kritzler's book on the Australian underground 'Noise In My Head: Voices from the Ugly Australian Underground' spurred Pikelet's Evelyn Morris to pen this response. I don't think the Australian music scene is completely devoid of female involvement, nor will pre-emptive attitudes hinder women from fostering their own independent labels, booking bands or putting out great records. That said, I did re-read Morris' article on the Tube after missing local music happenings for a month while travelling and drowning in (not my own) sweat at a lame punk show in Camden. Anyway, that whole discussion became a catalyst for Morris to start up Listen – an online publication/project to "encourage more female participation" in the Australian music industry. It'll be interesting to follow this project as it it grows.
3. This guy.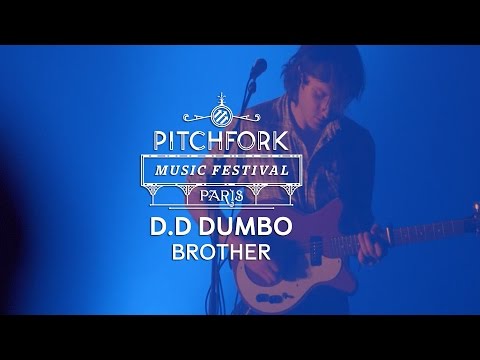 D.D Dumbo playing P4K Festival in Paris. Castlemaine needs you back, mate.
---
RYAN
1. Aussie music overseas
Underground acts like Eddy Current Suppression Ring have always had a cult fanbase abroad, but 2014 was the year that the mainstream gave our weird little corner attention.  Courtney Barnett played Jimmy Fallon, King Gizzard & the Lizard Wizard and Ausmuteants saw overseas releases and well received tours and even Peking Duk managed to get 'Sandstorm' back on the charts. Regardless of if you liked this music, it's undeniable that Aus music got its due, and it's about bloody time.
2. Brisbane
This is hard to say since I'm from Sydney – but Brisbane won Australian music this year. From off-kilter pop (Blank Realm, Scrabbled) to noisy punk (Sewers, Tape/Off) glossy goth (Bat Nouveau, Gazar Strips) and gorgeous guitars (Tempura Nights, Babaganouj, Mega Ogre), Brisbane music trumped 2014.
3. The Lansdowne Hotel
Although Melbourne and Brisbane are allegedly full of these, Sydney is severely lacking in salt of the earth pubs that offer fantastic live music. Enter the Lansdowne, a pub with a sign missing letters, a beer garden full of cigarette stubs and an intimate stage that has led to some of the best performances of the year from the likes of
Richard in Your Mind,
Straight Arrows
and
Palms
. Props also goes to
The Mess Up
, a new event that has reinvigorated
Thursday
nights, and given local up and comers the chance to play with legends like
TV Colours
and
Unity Floors
. Finally, there's Reschs on tap, which is forever the omen of a unforgettable night.
---
ALAN
1. S.T.E.P
I've always wondered how an ideas-driven music panel got caught on the spectrum between pub trivia and token inclusion in a literary festival. This is the position STEP finds itself in. As punters, we're rarely given a chance to sit down and engage with ideas that are driven and moderated by those who do music too. If you've ever found yourself bored to tears by an intermediary who asks about one isolated song lyric – well, this isn't STEP. The panels are grouped around loose themes like criticism, management, and musicianship, so there's a likelihood that the attendees aren't there just wanting to be seen. The STEP series is a promising venture: something that legitimises the idea of intellectually taut music panels run by musos who don't have to please a traditional 'ideas-panel' audience. Oh, and there's live music, too. So next time you're in Melbourne, head on down to STEP if you want genuine intellectual engagement on how 'the biz' runs.
2. A.H. Cayley's deconstruction of Australian masculinity through Kirin J Callinan's Embracism
If you're looking for a beach town filled with writers and thinkers who aren't going to look bemused when you ask them for a drink after a panel—that's the National Young Writers Festival in Newcastle. But, despite those elements of escapism, there remain moments that remind you of the inherent worth of Australian culture. In my case, it was a panel entitled 'Play That Sexy Music', where a bunch of writers (including Who the Hell's own Madeleine Laing) spoke of their dalliances with music and sex, and Sydney's AH Cayley managed to distill the Kirin J Callinan mystique for yet another lily-white audience.
When you try to explain Kirin J Callinan's Embracism to others, words like "perverse", "confronting" and "masculine" often come to mind. For me, Cayley's reading managed to clarify hours of failed conversations as to why Embracism says almost everything about Australian masculinity. Seekae's Alex Cameron has spoken of this condition before (if only fleetingly) but this really was a moment that galvanized my disparate ideas into one massive lightbulb moment: "To attain true dominance, true masculinity—well, there's no act more masculine than fucking another man. To penetrate is more powerful than to punch". Now this was something – something with pathos, which mirrored the macabre nature of Embracism. The reading poked through the masculine cloaking of Australian culture, subverted it and articulated it through Callinan's ambiguities. "'A man can meet another man in a bar / On the sports field / At his place of work / Or in his own apartment'., He takes traditionally male spaces and flips them, reveals them as gay beats—before removing any doubt: 'or on the internet, right now'."
Cayley's reading went to the core of Australian culture's performative masculinity, something that's perverse yet unrelenting. 'Mateship'—the buzzword used to say everything and nothing about the Australian character—was running throughout this reading, despite the word not being uttered once. And it's Callinan's encapsulation of this carnival-mirror Australiana that articulates the inherent irony of Australia's performative masculinity. "Embracism's dedication to the body wouldn't be out of place in a locker room or in the pages of Men's Health magazine, but here it takes on a subversive edge". In no less than five minutes, Cayley managed to weave the recesses of Callinan's Embracism with Australia's inadvertently queer cultural masculinity: "Embracism at once celebrates and skewers our masculine culture, takes the ultimate glorified act of masculinity, fighting—and in one word shows it for the sexual act it is: an embrace. It's somehow at once mocking and celebratory, but more than that it presents the subject in an 'it is what it is' kind of way. This urge is part of who we are". And I'd say we're all better for it.
3. 'Noise in our Heads'
If you consider all of the think pieces that the year in music has given us, you'd be looking at quite a hefty list. It's skewed, its awkward and it's probably just another tit-for-tat on Twitter over ideas that are worth more than a 'preach' emoji. So this is where Evelyn Morris' response to Jimi Kritzler's Noise In My Head: Voices From The Ugly Australian Underground comes in. It's one of those 'phwoar' moments, something that deconstructs the cultural caches conflated with 'hipness'. It's Morris we need to thank for pointing out the book's inadvertent conflation of Australian music history with a masculine standard. "Noise in My Head enters the territory of gender bias by repeatedly referring to positive attributes in a band's sound or presentation as being 'masculine', or some variation that sentiment. This leads to the inevitable assumption that 'feminine' is a negative attribute—or perhaps that women are more appealing when they can behave like men, or in a way that men can relate to." If you're want to place yourself in a position where you might not question your own prejudices or assumptions about the music that's listed on blogs like Who The Hell, then make sure you read this in the new year.
–