Chelsea Bleach are B U S Y. They're writing, recording, mixing, mastering, playing all of the shows, figuring out how they can fit more guitars into the fold (there are three at time of writing). They've also made a film clip for 'Shedding Skin', the opening track off their debut EP 'Decent Connections' which they released at the end of 2016 and you can watch it here on this website so don't say we never do anything for you!!
If you've been consumed furiously making new years resolutions and worshipping jesus and binge drinking over the past few weeks I'll give you the lowdown on the good thing the kind folks of Chelsea Bleach have gifted us. Their guitar riffs and vocal melodies are heavy on a cool nonchalance that brings to mind the Seattle-based garage rock of Chastity Belt, but with rougher edges. It's not as hard or fast as Melbourne mates Cable Ties or Wet Lips, and actually the sparser elements call to mind Hobart rock dogs (they said it so it's fine) Naked.
Decent Connections keeps the take-no-shit lyricism of lead single 'Public Safety', neatly packaging what it's like to be not-a-white-guy in public: "Watch my back / leave no tracks," and applying this sentiment to personal growth and relationships, gradually working through the 20-something feeling of not knowing why or what you are doing at any given time. Each track abruptly shifts between pretty different components, flipping the song's mood back and forth multiple times during the lifespan of each track. 'Daydreams' could have been produced by Courtney Barnett with its sunburnt slide guitars and vocals sliding up and down a three note melody, until the switch is flicked to an agitated chorus speeding through wilful indifference: "Everything changes yeah / nothing really matters to me."
'Shedding Skin' carries the same menacing guitar line as 'Public Safety' and Chelsea Bleach's three guitarists (Prani, Bridget and Em) really feel like they're in sync on this one, working towards six-stringed symbiosis. The overall sound teeters on punk, threatening to topple over into all out mosh but instead channeling all their thrashy energy into sections of tight, virile bar chords. The tension works a dream.
The video for 'Shedding Skin' is an assortment of cameras in the direction of the Chelsea Bleach crew, and possibly others. The tangle of limbs makes it hard to discern the exact number of bodies BUT it does look like fun. I think maybe too much of my view of Melbourne comes from DIY music clips but to me the video looks like your average Tuesday arvo in a Melbourne sharehouse? Chelsea Bleach are DIY til they DIE, with guitarist and backup vox Prani the mastermind behind the video and drummer Jay mixed, mastered and recorded the whole heckin' EP too.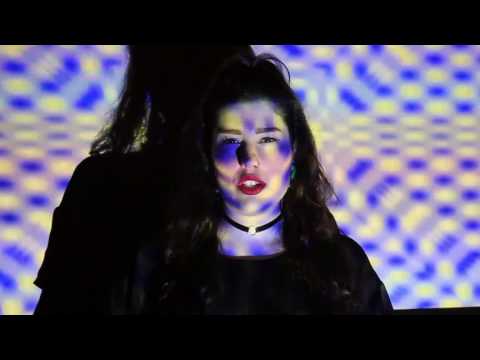 If you're in Melbourne go and check Chelsea Bleach launch this thing into the stratosphere with Cable Ties, Palm Springs and kandere @ The Tote on January 20, Facebook event here.