Founded by multi-disciplinary artist and musician Danny Wild in 2012, Moontown Records has become the home for a plethora of boundary-pushing artists with little regard for specific music scenes or communities. And while the origins of the label were humble to say the least, the far-reaching roster now counts artists such as 100%, Thhomas, Lalić and School Damage, among many others in its fold.
On why he decided to start the label Danny says there was no real plan or ambitions, but instead was a platform for him to introduce people to the music of outsider artist, Turtlenecjk, whose prolific output is a story in itself. The label organically perpetuated from there as a number of Danny's friends were making music, which to him was "engaged, fresh and inspiring".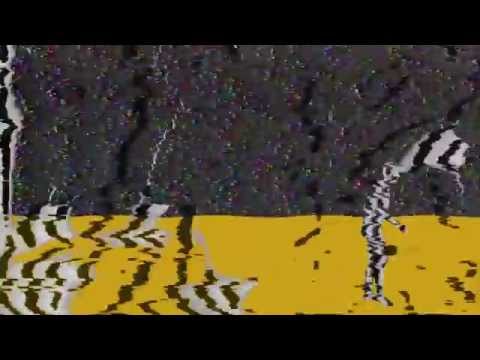 On the artist selection process Danny notes "there is no formula, it might be a friend sending a demo, an anonymous email, or me obsessing over someone/something I have chanced upon. I really don't think it's ever been the same over the 50 odd releases I have done so far. I generally steer away from any demos sent to me from a third party, whether it be an agent or manager." He finds that the style or genre of an artist's music is less important than their approach, choosing to work with people who are "passionate and dedicated, but not serious".
The label has always had a strong emphasis on physical formats, mainly cassettes but more recently vinyl. When asked about this approach Danny explains it stemmed from his own fascination with collecting, starting with "skate VHS tapes then into zines, cassettes and records". Aside from that he also prefers the texture and sound of these medium and that he "never really saw a digital release as 'real'". His thoughts on this are however changing with the current state of "hyper consumption and waste". As any music fan still drawn to the tactile beauty of a physical release will attest, there is something gratifying and ultimately more rewarding about a tangible object. A feeling which only affects a certain type of person. And as the way in which people consume music continues to evolve, Danny's view is somewhat romantic reflecting "I am a nostalgic person…Musicians agonise over their music and by the time it comes to release day it might be a year or more old, people then consume it in a flash and are done with it. At least with physical media it exists in the world, a chance encounter could happen at a record store or elsewhere – and that is exciting to me. Mystery is exciting!"
With 2 releases already under his belt for 2017 – a 12" by Brisbane post-punk trio, Bent, and a tape of electronic and ambient experiments from Perth's Leafy Suburbs – Danny is planning on 2 more 12" releases before the end of the year. He doesn't want to give too much away on the releases but says its "very exciting and influential music".
So stay tuned for more intriguing music from this great label and in the meantime navigate your way through the wealth of amazing material in the existing catalogue.