In case you've been living under a boulder, Geoffrey O' Connor released his purple lacquered debut 'Vanity Is Forever' in September. Most recently, he's been travelling around the States supporting Jens Lekman. It's not difficult to point out the guy's affinity with his Roland Juno, lens-flare soap operas and penchant for an era when Bryan Ferry was reppin' the times. However, it's far from melancholy dribble and tribute riffs; anyone who's been to one of the shows under his various guises (Crayon Fields, Sly Hats) knows that O'Connor is well versed in the realm of crafting good pop.
Geoff admits here that he's a nice guy. Just don't call his music 'retro'.
*      *      *
When did you get back to the country?
A couple of weeks ago. Unfortunately all my luggage didn't arrive…I had to play a show that night without any of my instruments and all my good clothes were still in LA.
You played a Synagogue in DC with Jens Lekman right? What was that like?
It was beautiful playing to three levels of crowds. There were a couple of interesting venues. We also played in the Masonic Hall in the Hollywood Forever Cemetery.
Weird vibes?
There was definitely an eerie vibe. The synagogue everyone was seated which is always an interesting crowd to play to. I enjoy that aspect, but sometimes it can feel a bit dead. The Hollywood Forever Cemetery was intimidating playing so close to Frances Farmer's grave.
You've mentioned you're a 'control freak' in other interviews. Was this why you took it solo on the road? Do you work better in isolation?
Bands are difficult to co-ordinate. I really do enjoy playing in bands but a lot of the time I like to piece it all together myself – having the freedom to discard things, rework things. It's hard to do in a band situation, you have to be more diplomatic about the whole thing. If you're working by yourself, you're only wasting your own time…
I'm not going to point the throwback kitsch finger to Roxy Music and everything else '83 – '89 you've been compared to, but in a previous interview you said that 'you don't think your music sounds THAT 80's'.
Don't you think that statement was a bit naive? It's hard to shirk the references. I mean the shades, the Roland Juno, purple lights…
The sunglasses were more of a Roy Orbison thing for me. I can totally see why people mention that, but I think that's naive. It's not so much the 80's thing I have a problem with, it's the 'retro' thing. Like people hear folk music played or organic, acoustic instruments and they won't say that's 'retro'…where in my mind, that's imposing far more limitations on yourself. Not that I have anything against folk music, I listen to a lot of it…but people won't point that out to be referencing a particular era because they've become so acclimatized to it over the years .The thing is that people will be using synths more and more. They'll probably be more prevalent than guitars and drums. I feel that it's still a bit shallow.
Was your vision for the record was something people understood? Or do you think most were too quick to dismiss it as another 'homage' kind of album?

I think that's why a lot of people jumped to that conclusion, I mean I don't really have any problem with it. Because it's a cohesive record, and I use a lot of the same sounds in each song, I try to make them sound like they're from the same world. I feel like if it were a bit more disjointed, it wouldn't draw this comparison quite as much.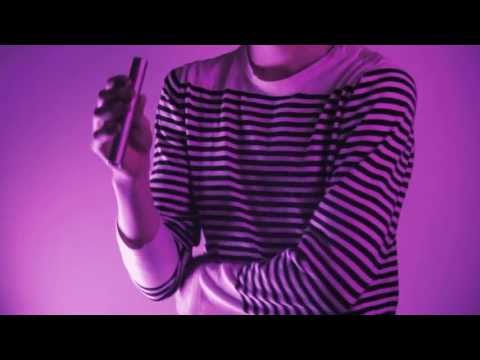 When you set out to make this record, was there always an agenda to distinguish that sound from Crayon Fields and the stuff you'd done in the Sly Hats days?
There were about four or five incarnations of this current record. I just rerecorded and reworked everything constantly. It came full circle, and ended up taking it in the same direction as I did a few years ago. It is gradual…but a bit random in that sense.
Are you still doing stuff with Crayon Fields?
We've just finished demo-ing an album but there'll be something coming out soon. I can't say when, but soon!
You swapped your moniker for the name your mother gave you. Given that she was alive for the better part of the 80's, what does she think of the record?
She loves it. She came to a show at my launch the other night and she really liked it. She sent me an email about it which was a really big deal for her.
Were your folks synth freaks or Beatles buffs?
My mum hates the Beatles. She's more of a Suzy Quattro type! Both of my parents rode motorbikes and stuff…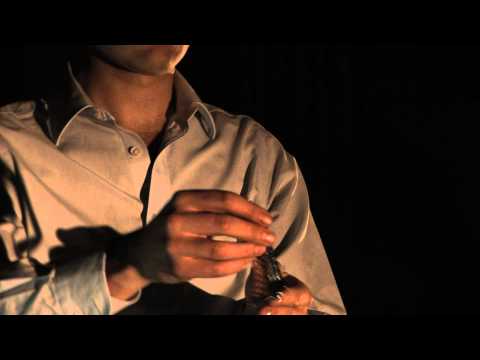 Are you working on any other stuff at the moment?
I'm finishing my masters in film production at RMIT. I'm a lot of that now. I don't like having that many other side projects, but I have been playing guitar with Montero and Ben who's in Montero plays bass in my band, so it's a nice arrangement we have. I'd love to score a film one day…it might have to be mine, I don't know if any offers are gonna come in. I've always wanted to do narrative films. Making narrative based music videos is a good way to start…
Well, any of the tracks from the record would hold fort in a slow burning 80's soap scene…
It's interesting that comparison because the album the title came from the idea I had from making a soap opera. Not a corny soap opera, but something that plays out like a soap opera. I thought vanity is forever would be a cool name for that and ended up using it for the record.
I haven't had TV for a long time…and even being about to watch TV on my laptop is a new thing. But visually I like the way soap operas look, the washed out lens flares and everything.
What new local bands/acts are you listening to?
I love the Twerps' new record.
Are you bringing the full band for Laneway?
Yes, I'm excited about that, it's our first outdoors show.
I guess you could consider your work to be nostalgic, lyrically and in style. Would you call yourself a melancholic person?
I'm not the most sentimental person on the world. I'm melodramatic to a degree, but not melancholic. I'd like to think I'm a pretty positive guy.
Geoffrey O' Connor is launching 'Vanity Is Forever' Nov 18th @ Good God (Syd) + playing Laneway Festival throughout Feb.