Dylan Baskind, the frontman of Sydney band Winter People says that a good song captures a specific mood in an exact way.
"It's not a concrete thing you can say in words, but you know exactly what that song is." He describes Leonard Cohen as a master of this and mentions the way Dirty Three's Warren Ellis can captivate an audience.
"The Dirty Three do it in an amazing way with landscape feelings; they never waiver from it. They never put a false note in evoking those moods, I think that's such an admirable thing," Dylan says.
There's obvious excitement in Dylan's voice when he brings up a Greek performer called Psarantonis who Ellis hand picked for the All Tomorrow's Parties bill. "Warren Ellis is like a really sane version of this guy," he laughs.
From the way Dylan speaks with such passion about these artists, it's clear he takes making music seriously. This unwavering enthusiasm was one of the reasons Winter People won over Harvest Festival organisers, landing them a slot on one of the more tightly curated lineups of the season.
There was no inside deal involved, no label band mate greasing the wheels and certainly no proven history of festival crowd pulling. Instead, it was an old fashioned letter addressed to the promoters pleading their case to play at a festival that represented common values.
"Most of the significant milestones for the band have come from letter writing and I wrote a letter to the Harvest promoter."
Dylan speaks of the hedonistic culture in Australia and feels that it flows through to the festival scene.
"Harvest represents a pretty brave move against the reigning cultural climate here and I admire that.  I felt a kindred outlook with that… so I put that in writing and sent it," he says.
Those shared ideals between Winter People and the Harvest Festival are that the event is about music minded people coming together in a social way. "This event ensures there is an unhindered appreciation of music," he says.  It's a sentiment certainly reflected in lining up Winter People alongside artists like Fuck Buttons, Mike Patton, Sigur Ros, Grizzly Bear and Los Campesinos.
Winter People released their debut record A Year At Sea in September. Dylan speaks candidly about the idea of the contemporary record format.
"Soon it will become an anachronism to release an album," he says. The CDR length and the LP length were determined by the core constraints of how much can fit on the medium. A tradition was created that became almost a golden standard and as Dylan notes; "It's an absolute quirk of the economic cultural industrial situation if you're up around record labels that described that as a milestone of band having arrived."
"If you can pull together 12 songs or how ever long, 45 minutes or so, the challenge is 'the goodness of the album'. Everyone can agree their favourite album is the one you don't skip songs on. So the challenge is – can you make two hours of music where you're not gonna skip a song?"
However, Dylan doesn't agree that the album should be a contained conceptual statement. He says that the basic unit for music is the song. "What matters is the wholeness of the songs, as opposed to the wholeness of the album." It's an interesting point that flies in the face of changes to the way music is being currently made, distributed and consumed.
To Dylan, the concept of an album seems almost secondary to the vessel of a song. However, Winter People have released a typical format LP and will promote it with a tour. You'll still find it in big box retailers for $20, despite a culture that he says; "Are going to chose a few of their favourite tracks and share them with their friends".
"As all translators gripe about, there are words that just don't carry over and there are things you can say in one language that you can't say in another. You can get the point across and that is what's important. A good book in one language is still a good book in another … and I hope the same of these songs."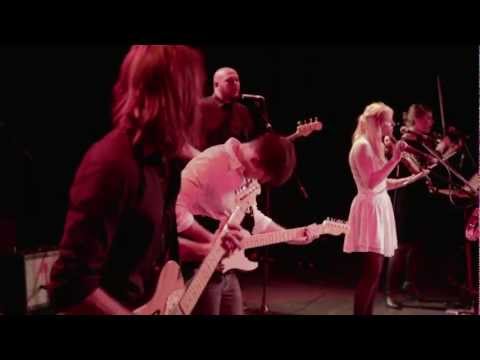 What hasn't changed though is the performance of music itself. "Music is at an interesting crossroads. It's definitely in a crisis on its industrial scale, certainly the 80's behemoth that it was is sickening and dying at an incredible rate … what you will likely get is a return to a chitlin' circuit mentality of people who can make their living while they are playing. It's not gonna be a glorious pursuit; well it's not a glorious pursuit at the moment," he says.
Dylan finally reflects that "maybe this is not a bad thing for the future integrity of those that get involved," –  a sentiment that may well prove to be significant in keeping Australian music honest.
_____
Winter People play Harvest Festival in November.
Sat 10th Nov – Melbourne, Werribee Park
Sun 11th Nov – Melbourne, Werribee Park SOLD OUT
Sat 17th Nov – Sydney, Parramatta Park
Sun 18th Nov – Brisbane, City Botanic Gardens