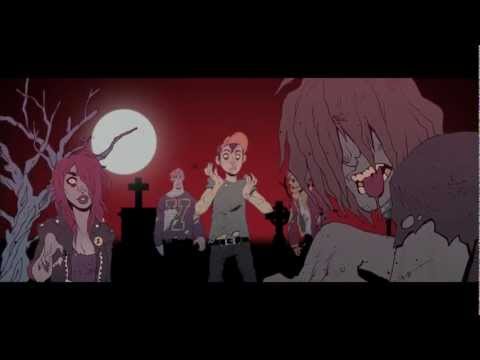 So they've forever crippled organised crime, died in various horrific ways and done…. whatever was going on here.
Velociraptor's new single 'The Walk On By' from their mini-EP The World Warriors, is a lesson in zombie-slaying and a good stab at making low-budget high-quality.
It features a mixture of live action arse-kicking (and NIDA-worthy acting) and some great drawings from Brisbane artist Sam McKenzie. The track is also rad as hell, so make sure you've got enough room to dance like a moron before pressing play.
Velociraptor are currently on tour!
Thurs October 11th – Alpha Beta @ The Coolangatta Hotel, Gold Coast
Fri October 12th – Alhambra Lounge, Brisbane
Sun October 14th – Sunday Safari @ Buddah Bar, Byron Bay
Fri October 19th – The Tote, Melbourne
Sat October 20th – Ed Castle, Adelaide
Sat October 27th – The Hive, Brisbane – All ages.