It's always nerve wracking when the singer of one of your favourite bands goes solo. When Jae Laffer from The Panics announced his solo record, my immediate reaction was – that's great… Jae (I saw him on the bus once, we're on a first name basis). Please don't break up the band.
So far it seems my fears were unfounded, and this first single from Laffer's record is certainly pretty enough to be worth the worry. The track, 'Leave A Light On' is on the poppier side of Laffer's output, though still with those gorgeous strings that lend a slight sense of weight to the track without ever being overwrought shine best here. Laffer's vocals and lyrics are still thankfully a focal point, because the guy can sure can turn a any old phrase into something laconic, smart, and poetic.
A video released to co-inside with the single has recently been released, featuring historical footage mixed with images of Laffer wondering around the bush, looking at junk. It's familiar stuff if you've seen any of The Panics' film clips. Also note, at 2:20 Laffer does the greatest Nana dancing ever committed to tape.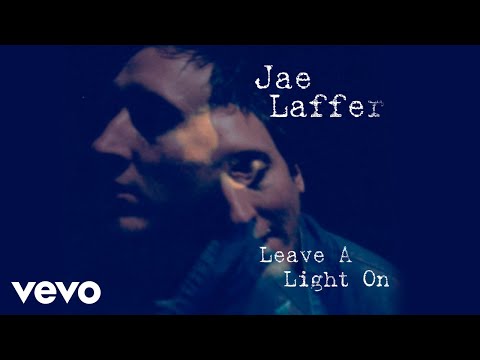 Jae is releasing his new album When The Iron Glows Red on Sep 27th via Dew Process/Universal. He'll also be playing a string of dates around the country, details below.
'WHEN THE IRON GLOWS RED' TOUR
Saturday Oct 12 – The Toff, Melbourne, VIC
Friday Oct 18 – Alhambra Lounge Brisbane, QLD
Saturday Oct 19 – The Loft Gold Coast QLD
Thursday Oct 24 – Mojo's, Fremantle WA
Friday Oct 25 – Astor Upstairs, Perth WA
Saturday Oct 26– Jive Bar Bar, Adelaide SA
Friaday Nov 08 – Oxford Art Factory, Sydney NSW