These kind of songs are best when they're beaten up like bad fruit. If anyone's seen Josh Tillman expose his soul through the power of dance you'll know what I mean.
Over-thirties who assume the 'troubadour' hat are apparently capable of devising platonic love ballads in the key of Ryan Adams. That's not to say those in our early twenties can't throw down our gripes via song (see Ben's other track 'If Living The Good Life Is Easy (Why Is This So Hard?'),  but I guess we bestow more problems on ourselves than we credit ourselves for anyway.
'Fictional' is the latest offering from Melbourne's Ben Wright Smith. Wright-Smith's previous EP, Autumn Safari – full of traveling songs and slide guitar, landed him a few stints in the USA and Nashville in 2011. 'Fictional' isn't as much of an instant earworm as his previous single, but it's been flailing around in my music memory for over a week now.
It's hard to reinvent the wheel when you're flagging alt-country vibes. Everyone is judging you on your slide guitar abilities and how weird you can get writing poetry about your shoes. Bonus points if you're Scandinavian. Or if you're the guy who got convinced by Rhys Mitchell (Mouth Tooth, RedBerryPlum) that making a video about pool cleaners with a heinous compilation of ripple transitions and heat motion tracking is the only way to reintroduce balladry to the kids.
I'll give Ben Wright Smith credit though; the almost Born Sandy Devotional gulls-and-guitar soundbite in the intro paired with his higher vocal range lends this tune a strange comfort. Compared to other harmonica toting compatriots like Fraser A Gorman, even Sagamore's Sam Cooper, Wright-Smith's faint nuances make each phrase resonate on.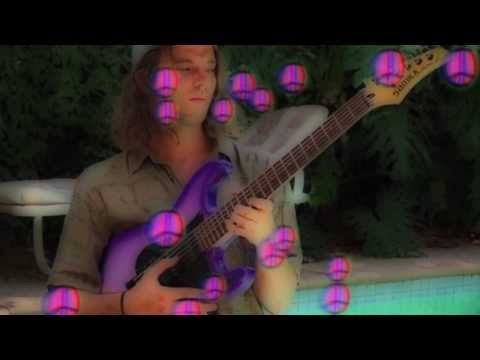 If you're in Melbourne tonight, catch Ben Wright Smith at his final The Toff In Town residency with The Kite Machine and Gena Rose Bruce.
Ben Wright Smith's upcoming record In Parallel is set for a May release.