Bands and artists are expected to borrow their schtick from a variety of sources. Often, the back story is just as interesting as the output itself. We're kicking off a new series where we ask artists to make a mixtape based on a genre they're into, but not necessarily associated with. Sometimes harmony, sometimes hardcore Jonathan Boulet gives us some insight into his 'doom rock' brain-chasms below. HTML hi-fives to Lucy Roleff (for illustrating our new national emblem above) and Greg Stone from Feral Media for putting this together.
Greg Stone: I first became aware of Jonathan Boulet as the drummer/vocalist in the now defunct Sydney band Parades, an indie pop/rock group who seemed poised to take on the world, albeit for a brief moment. So it came as no surprise when Jono's solo project stole the spotlight with its irrepressible pop hooks and sing along choruses. A talent that caught the ear of indie powerhouse Modular, who quickly released his self titled debut album.
Fast-forward to 2014 and Boulet's most recent album Gubba (released via Popfrenzy), finds him indulging heavier rock moments revealing yet another side to his musical oeuvre, a side previously hinted at through his side-project Snakeface. Considering this, it is certainly fitting that his mixtape is on the heavy side of things. A cathartic journey through sludge rock, post punk, hardcore and other distorted sub genres best enjoyed at maximum volume.
_____
1. Sleep – 'Jerusalem'
Never actually listened to this front to back. We did it the other day while we were on tour driving between Sydney and Brisbane. The heavens opened up as they always do right as you go past Byron Bay. It was getting dark, we were speeding through a typhoon – zero visibility, moments from our imminent doom……with the perfect soundtrack.
'Stoner', 'Doom', 'Sludge' – whatever it's called, it just doesn't seem to ever lose its appeal to me. You can get sick of anything, but this is something I come back to most weeks.
2. Swans – 'Oxygen'
Michael Gira's vocals are just straight out funny. I like his sense of humour. I just want a copy of the acapella for this one. Once again, Swans punish their audience with their unrelenting barrage of hits, slides, bends topped off with that undeniable groove.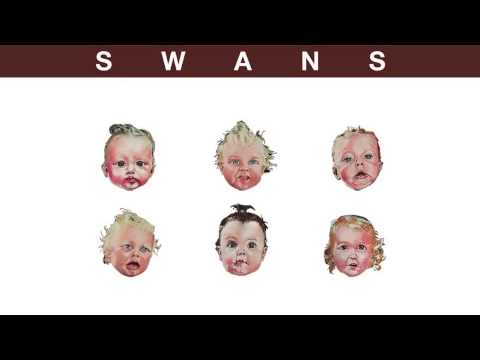 3. Destruction Unit – 'Slow Death Sounds'
When that guitar comes in it just tears through the speakers like a chainsaw hitting a bloated stomach. That kind of reckless sonic annihilation would make many recording engineers queasy. That's exactly why it's perfect.
4. The Men – 'LADOCH'
I love how this song feels like it's over but somehow they get a second wind and it's back on. This band moves on so quickly from album to album but I'm glad they took the time to blow some steam and indulge in some righteous sonic violence before continuing on to safer territory.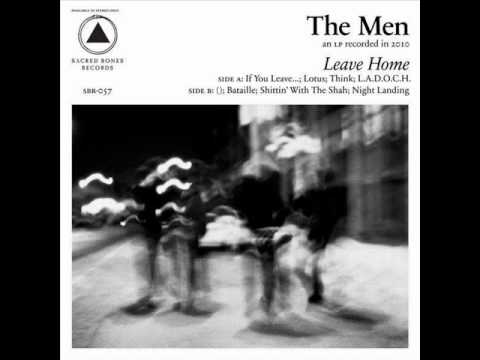 5. Selvhenter – 'Golden Boy'
Selvhenter put out my favourite album of 2014 pretty late too, around October. It seems impossible to find where online to hear it or even purchase it for that matter. Five piece from Denmark, two drummers, a saxophonist, trombone player and a violinist. Excellent percussion arrangements making full use of what two drummers should sound like. Really organic and interesting. Recommended for improv enthusiasts and people who are sick of regular musical structures, predictable concepts and ageing alternative aesthetics.
Stream here.
6. Die – 'Pressure'
Die are un-searchable. Good luck finding information about shows, social media, or anything. Recorded by Jonah Falco (Fucked Up). This band is hardcore to the core but at least their hardcore song writing is satisfyingly groovy, and equally as intense.
7. Total Control – 'For Lease'
This one is off a split 7″ with Thee Oh Sees. It's only 1:27 long but they pack so much in that it feels like a full 3:30 song. The point is made, it's awesome, and then it's over. If there were more songs like this you'd have a lot more time on your hands…which is probably a good thing.
8. Iggy Pop and The Stooges – 'Fun House'
Great jam. It proves that sax can and was, a cool instrument before the 80's picked it up and blew it off. 
9. No – 'Skeletal Hand'
Another un-searchable UK band. No are like the angrier, younger cousin of Die. Generally faster and hell bent on pushing their songs into inaudible mush. This one stands out as it brings the pace down a touch but doesn't sacrifice any of the intensity.
10. Pissed Jeans – 'I'm Sick'
I just love the intro on this one. Every time I hear that first "I'm sick" part, I laugh out loud and have to start the song again just to hear it again. Pissed Jeans are great fun. I'm always more inclined to enjoy heavy bands that don't take it too seriously.