Carla Dal Forno has previously released stuff as part of Melbourne/Berlin experimental acts Tarcar and F ingers, who've got those  'bleak' 'dark' 'cold' 'difficult' tags stuck on so tight, mostly only weird dudes can really be bothered to get into them.
But I reckon you could get pretty into this track, weird dude or no. In 'Fast Moving Cars' Dal Forno is having one of those calm 'this is how I feel, take it or leave it' conversations that you have in your head but which never come out right in real life. But somehow Dal Forno's made it come out perfect; you know exactly what she means when she's telling whoever to 'do something exciting' and 'yeah, come on, be reckless'. The song's all subterranean bass and vocals, with an undercurrent of spacey buzz. Taunting vocal melodies delivering lines like 'I get turned on by fast racing cars' bring a bit of attitude – if not exactly 'personality' to her hypnotically monotone delivery.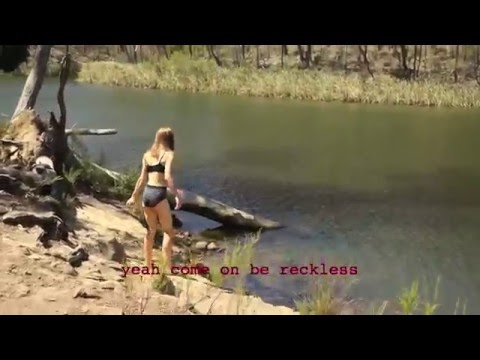 The video is simple and cool, too – for a song that's about the desire for new experiences and the exotic and exciting, it has this typically Australian bush setting, recognisable from school trips and family trips and friend trips. It's nostalgic but kind of spooky, following a girl as she walks down a path through the trees, into the river and swims away. Probably just to the other side but ~who knows~?
The B side, 'Better Yet', is maybe a little more typical of the cold electronic stuff we've been hearing a bit of lately, but it's even more spookily beautiful – hooded robes/ candles/ 'trying to find your way out of windowless rooms' shit. It give me an intense feeling of unease.
Dal Forna lives in Berlin these days, 'Fast Moving Cars' is out on London label Blackest Ever Black and it has about 11,000 views on YouTube by now, so she's already doing better than me or you. Still, have a listen.