MT (or Many Things) is led by Michael Tomlinson, the heartbreaker from late Brisbane band Yves Klein Blue, who's followed YKB's Britpop tendencies to their proper conclusion and actually moved to London. He must have sold his soul at the crossroads on the way (or perhaps  imbibed a Phoenix box set), because new single 'Alpha Romeo' has got to be the grandest pop song he's delivered yet.
MT's work seems simpler than Tomlinson's earlier stuff; less wordy and more direct, focused primarily on the id-centred payoffs that come with a massive chorus. The tone is slightly ambiguous for a pop banger, Tomlinson crooning 'I'm tired of lying / when people ask me if I'm alright,' before launching into reminiscence like a drunken former frat bro: 'Romeo used to be my call sign / Call me up for a good time'. The hook, however, is sweetened with disco synths, gospel girl backing vocals and a rockstar delivery that's utterly convincing.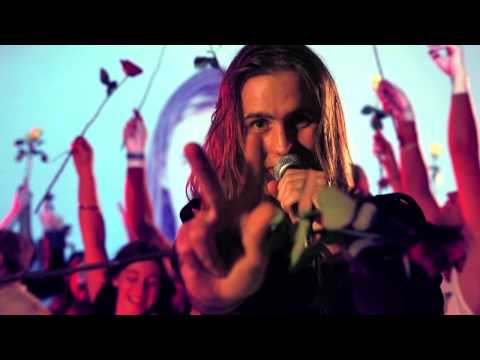 'Alpha Romeo' is officially released on 29 November through Dew Process and Universal Music Australia. Expats/absconders can catch MT's single launch party at London's Oslo on the 28th.