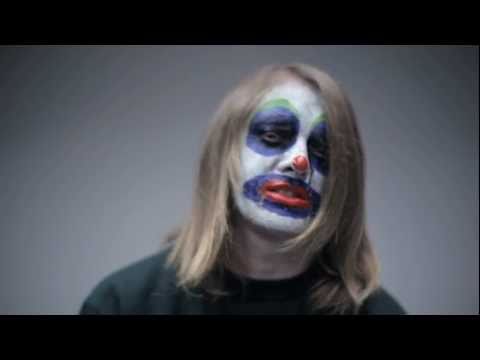 So impressed with team behind Children Collide's new video for 'Loveless'. The clip was produced by Michael Cody, shot by Germain McMicking of Flood Projects and directed by lauded Animal Kingdom director David Michôd.
For a one shot take involving make up, manhandling and a hairdresser who's willing to excoriate four layers of skin along with six months of follicle commitment, Johnny McKay's stoic performance deserves some serious applause.
Children Collide hit the road in August for their Loveless tour, see below the jump for full dates.
*cosmic dolphin available for kids parties.
www.facebook.com/childrencollide
CHILDREN COLLIDE – 'LOVELESS' TOUR DATES
Wednesday August 3rd – Pelly Bar, Frankston VIC
Thursday August 4th – Karova Lounge, Ballarat VIC
Friday August 5th – The Bended Elbow, Geelong VIC
Saturday August 6th – Republic Bar, Hobart TAS
Sunday August 7th – Republic Bar, Hobart TAS
Thursday August 11th – Governor Hindmarsh, Adelaide SA
Friday August 12th – Manning Bar, Sydney NSW
Saturday August 13th – Corner Hotel, Melbourne VIC
Saturday August 20th – Gove Youth Concert, Gove NT
Thursday August 25th – Studio 146, Albany WA
Friday August 26th – Prince of Wales, Bunbury WA
Sunday August 27th – Capitol, Perth WA