This song has been around for a little while now but it makes me so flipping happy that I've decided to bring it back. A collaboration between Jeremy Neale and Go Violets, 'In Stranger Times' is a terrific, 60's-indebted tune that conjures up daydreams of milkshakes, roller-skates and TV dance parties.
If you haven't already heard of him, Brisbane playboy Jeremy Neale fronts the 12-piece band Velociraptor (so named because 'Dinosaurs rule', obviously), as well as his solo work. He's basically the Australian Jonathan Richman, with his effusive charm and knack for writing naive and catchy pop songs.
Fellow northerners Go Violets love 60's soul and garage too. They're one of a wave of new Aussie bands referencing the riot grrrl movement. We posted their single 'Teenager' last year (it also featured on NME and an American Kellogg's commercial) and we're still vibing the girls' latest release, 'Josie'.
Check out the video for 'In Stranger Times' co-directed by Neale and Jesse Hawkins. It's a technicolor mod gem.
______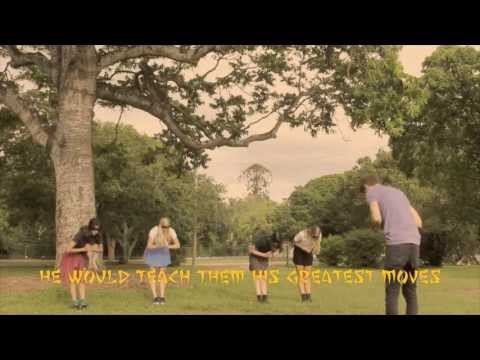 Both Jeremy Neale and Go Violets are scheduled to play Brisbane's Four Walls Festival on 3 August. Keep your eyes peeled for Go Violet's debut EP, which is due out some time this Spring.