With all the kind of dark-leaning, 'go the fuck off' electronic music we've all enjoyed listening/ getting trashed to lately, it's sometimes a relief to just bloody relax. 'Oceans of Love', the title track from the new (…ish) EP by Tralala Blip is about as chill and pretty as it gets.
Tralala Blip are from Lismore in northern New South Wales, where cashed-up sea changers and real-deal hippies collide in beautiful mountainous bushland. This might be why they sound like not much else around at the moment – they're isolated enough to do their own thing, but close enough to Brisbane to catch some ears (this latest LP is out on Bris label Tenth Court). They've been around since 2007, releasing albums of super intriguing experimental pop at a relaxed pace.
'Oceans of Love' is pure escapism – pools of water and light and all that nice stuff. The bass grooves along at the perfect head-bobbing pace, never deviating from its mission to make you feel real good. The video features a turtle swimming around looking at stuff, which is exactly what you feel like watching when you listen to this song.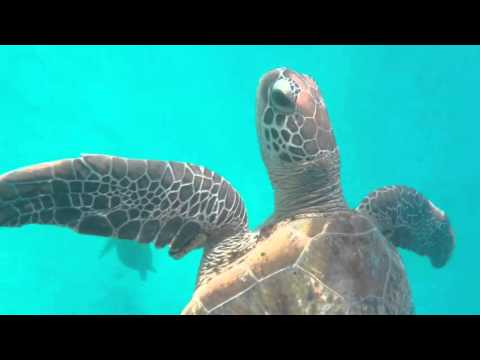 There's a lot of hypnotic, out-there sounds on the record to love, with many of the songs mining more unsettling territory than this one, if that's your vibe. You can hear and buy 'Oceans of Love' via Tenth Court.
Tralala Blip are playing the Opera House on 25 May as part of TEDxSydney.