So a shoegazer falls in the forest. They probably won't make too much of a sound, especially in this EDM climate anyway. I like m b v, JMC, Ride and everything The Laurels have ever committed to. But you know, on a good day – sometimes I think I'd feel more stimulated watching Mazzy Star's corpse eat a bowl of porridge. Although, when G R E A T, atmospheric bands somehow trod my path, I digress.
I came across The Golden Awesome recently. The Wellington band released their debut album back in 2011, but the video to the title track 'Autumn' was only released in March this year (my justification for being late to this). The band pluck their prime cuts off early NZ bands of the 90s – there's echoes of Bailter Space and some of the other early acts spawned by the Flying Nun label in their early days. The result is a slower accolade of the 'Dunedin sound', that's still equitably lush and glorious without seeping your attention. Stef Animal on vocals is Hope Sandoval with a power chord. There's a whole lot of harmonizing and not a whole lot of lyrical staunch but as with any bout of expansive, hazy shoegaze – 'feeling' is probably the only feeling happening here.
There's an immersive weight that backs 'Autumn', and the band have channeled all of that into the accompanying video.The video features an array of helicopter shots panning over an expansive North Island, combined with some pretty intense animation of trees scaling the colour spectrum. I'm not sure whether I'm meant to feel intoxicated or entirely motivated, but I like it.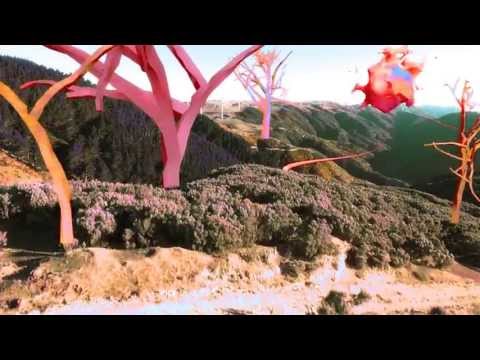 The Golden Awesome are playing a show at Public Bar (Vic) this Thursday, 10th of October. They'll also stopping by The Gasometer this Friday for a headline show with Contrast and Glaciers.