Illustration by Lucy Roleff
In our new series with Feral Media, we've asked a handful of Aus musicians to curate a mix featuring tracks from a genre they're not associated with, but passionate about. Jonathan Boulet made us a doom-rock listicle in our first instalment (which you can read about here). Our second guest is producer, radio host, gaming mozart + longtime WTH favourite, Tim Shiel.
Words by Greg Stone. 
* * * * *
Tim Shiel began his music career releasing sample-based electronica under his Faux Pas alias. Taking cues from luminaries such as DJ Shadow, RJD2 and The Avalanches, his debut full length Entropy Begins at Home was a playful collage of bouncy electronica stitched together with a sense of humour that has remained at the heart of Tim's music ever since.
After 3 albums and a slew of singles, EPs & remixes the Faux Pas moniker was retired with Shiel deciding to continue releasing music under his given names, most notably scoring the highly successful mobile-based video game Duet which has since spawned a remix album and most recently Duet: Encore Chapters. Tim's music career took an extreme turn in 2011/2012 as a member of Gotye's touring band which took in sold out tours of the U.S. and Europe, festival appearances, as well as the U.S. late night TV circuit. This relationship with Gotye's Wally De Backer recently led the two to create fledgling record label Spirit Level, releasing the amazing sophomore album by Vermont-based band Zammuto.
His latest musical project is the self-proclaimed 'emotional pop duo' Telling with singer/songwriter Ben Abraham, which finds Tim steering his electronic production in a more song-based direction. 
In amongst all of this, Tim also finds time to host the radio show Something More on Double J & Triple J, where he explores the eclectic and intriguing world of contemporary electronic/experimental music.
For the second instalment of Virtual Mixtape, Tim has chosen (for want of a better term), modern folk. In his own words, "It's not folktronica and it's not freak folk. It's just a brand of evocative, dreamy folk music that I'm really drawn to and have been for many years." Furthermore, all of Tim's selections come from Australian artists – a testament to the quality of music being created on our fair shores.
* * * * *
Lisa Salvo – 'Give Me Your Love'
Lisa's songs are unassuming and thoughtful, and so are the arrangements on all the tracks on her most recent album which she produced with Joe Talia. Her voice is equal parts virtuosity and restraint, her melodies always interesting but never showy. I think this song is truly gorgeous and at times its little more than a shaker and a bass drone, and Lisa's pure, intimate voice melting through it all.
Fieldings – 'Idioglossia'
I'm really drawn to all the tracks that Fieldings has put out so far. They are simple folk songs that occasionally open a door to something more psychedelic, these tiny moments of sound design that hint at a kind of dream logic – and then snap you back to earth, back to acoustic guitars and old faithful harmonies. She says she is trying to capture "those moments where the mundane becomes sublime" and I can't really put it any better than that.
Lucy Roleff – 'Bodies'
Lucy's voice is just stunning – I really love what she's been doing with Alex as Magic Hands, but I'm utterly spellbound by some of what she's put out just under her own name. I love that, like everyone else on this, she seems to be channeling a kind of folk music that has nothing to do with banjos or mandolins or beards or Mumfords – an idea of folk music that is more universal, that kind of story- telling that existed before popular music, before rock, blues, country etc. Timeless music.
Aphir – 'Hypersephone'
I met Aphir after seeing her play at a little bar in Melbourne last year – she'd just pulled off a forty set of completely a capella music that I'd been completely entranced by. Hers is a kind of digital medieval choral music – hyper-real, borrowing the harmonic ideas of medieval choral composers and sending them echoing through a kind of virtual cathedral space, to create this kind of futuristic religious music. In amongst all that her stories are personal and compelling. Her sound is so unique and so clear.
The Orbweavers – 'Loom'
Stuart & Marita are literally the sweetest people I have ever met, and they make beautiful music together. I love that they sing about my hometown and about its history, that they are inspired by local stories and local histories. They create haunting and detailed little worlds and again they litter their songs with these quietly epic moments of grandeur that hint at a kind of fantastical dream world – I love that they can create such beautiful, gorgeous pieces about topics that some might consider mundane; the rivers, suburbs and history of Melbourne.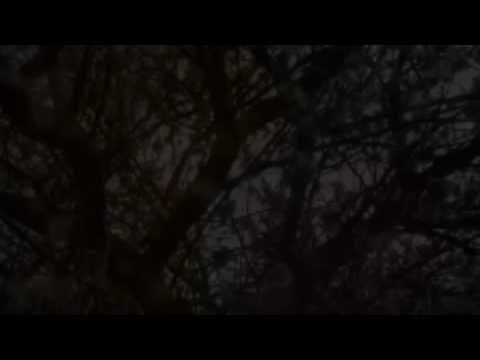 Brighter Later – 'The Woods'
The Wolves is one of my favourite Australian albums from recent years. The arrangements are so rich, its amazing to think about how much love was poured into each track on this album. Its not easy to make such hard work sound so effortless. This track in particular is full of delicious details and left turns – but its Jay's voice that is the big hook for me, she sounds so gorgeous and strange. I could listen to her sing all day. Jaye is also an amazing radio producer who has done some very creative work with Radio National, which obviously counts for serious bonus points with me.