It's been ages since I've seen a scuzzy international band that haven't severely bored me. That's more out of bias more than anything, but it still holds some minor truth. Splashh are excluded though. I caught one of their shows at Ding Dong in Melbourne a few weeks ago and it was so great. It was the first time in months I've seen a Melbourne crowd look remotely enthusiastic about anything…(god forbid, jump around to shoegaze bands).
Splashh are based in London, but that doesn't really count since half of the band are from these parts anyway. The band's guitarist Toto Vivian is from Byron Bay, while frontman Sasha Coleman (Brain Slaves) and drummer Jacob Moore (The Checks) are from New Zealand. Partial patriotism and the nabbing them as 'one-of-our-own' thing is totally fine when you're from Byron and named Toto anyway. 
The band were recently picked to support The Rolling Stones at Hyde Park last week too. Splashh only formed last year, so things have travelled really fast. After constant gigging and a number of single releases in the UK, including a casette-only release on Jen Long's excellent Kissability label, the guys released their debut record Comfort a few weeks ago. It's a super rad record – essential for light listening, and more so if you're predisposed to the whole league of Queensland bands who worship Wavves by default.
Splashh took liberty of sending us a photo set of their best 'in-transit' faces on their recent Aus tour which you can view below…
_____
Photos by SPLASHH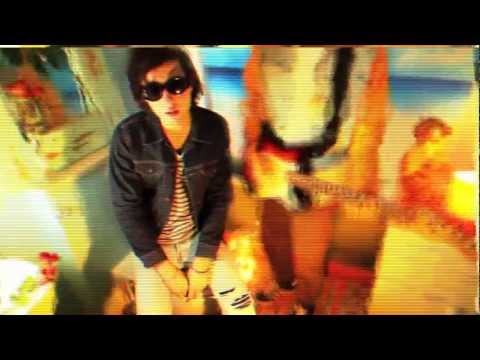 _____
Comfort is out now through Breakaway Recordings.
Facebook / Tumblr / Soundcloud